COMET (Communications & Enterprise Information Technology) Support Services IDIQ 
We are pursuing the COMET (Communications & Enterprise Information Technology) Support Services IDIQ  released by the National Air and Space Intelligence Center (NASIC). This is an exciting opportunity that allows you the ability to bring your IT and infrastructure expertise to support Intelligence and National Security efforts in the heart of Wright-Patterson AFB. As an incumbent or prospective employee, your expertise in the below areas is critical to providing continuity of service the Air Force deserves: 
End User Workspace
Datacenter, Network, and Platform Hosting
IT Service Design & Cybersecurity
Cloud Services
Facility Security System Support
Please use the below information to get acquainted with InquisIT, available positions, and the benefits we offer in support of this effort!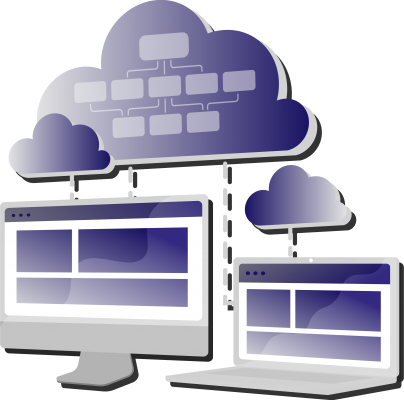 Federal agencies are challenged to find companies who can truly deliver transformational solutions with top talent, on time and within budget.  
You want and need a company that can be trusted to put the customer first; one that works "collaboratively" to drive results both in modernization and operations. 
InquisIT brings technical expertise, meaningful customer experiences, partnerships, and leadership that achieves this end. 
In an industry comprised of lucrative long-term contracts, we earn our customer's business every day! 
InquisITeers bring with them the vision of "Transforming the Business of Government" by making the government contracting community stronger through superior performance and stewardship. We do this by creating a team culture that drives performance, and as a result, achieves our customers' vision and mission every day.
For this reason, InquisIT ensures that our InquisITeers are provided competitive benefits and compensation.
Key Benefits of Joining Team InquisIT:
Highly Competitive Salary & Benefits

Exceptional Relocation Packages & Assistance

Non-Conventional Career Advancement & Thought Leadership Opportunities

Professional Development with Zero Payback Requirements

24/7/365 Availability & Complete Transparency from Leadership
In addition to our great benefits, our unique I-Force Program allows InquisITeers to develop solutions on exciting new problems for multiple customers, research new technologies, grow their skills with unlimited (yes, really) training, and progress their careers. 
View our Benefits & Career Page to learn more.
Interested in working at the National Air & Space Intelligence Center (NASIC) in the future?
Email us your resume to become a candidate today!
To view all available job opportunities, visit our careers page.