Service Desks must transition themselves in order to stay relevant and accommodate and integrate new technologies and trends in IT Service Management (ITSM). How does a Service Desk accomplish that task within the constraints of the federal market that still relies on the prescriptive tiered model of IT support?
Technology is constantly changing and with it are Federal customer IT support needs. The rise of new technologies, methodologies and service structures such as automation, shift-left software testing, artificial intelligence (AI), Infrastructure, Software and Platform as a Service (IaaS/SaaS/PaaS), bring your own device (BYOD), coupled with the increased digital literacy of the Millennial and Gen Z generations, is forcing Federal organizations to rethink their approach to Federal IT support. Federal customer expectations are high given the maturity of commercial technologies so vendors must bring this same level of ease to the Federal customer experience.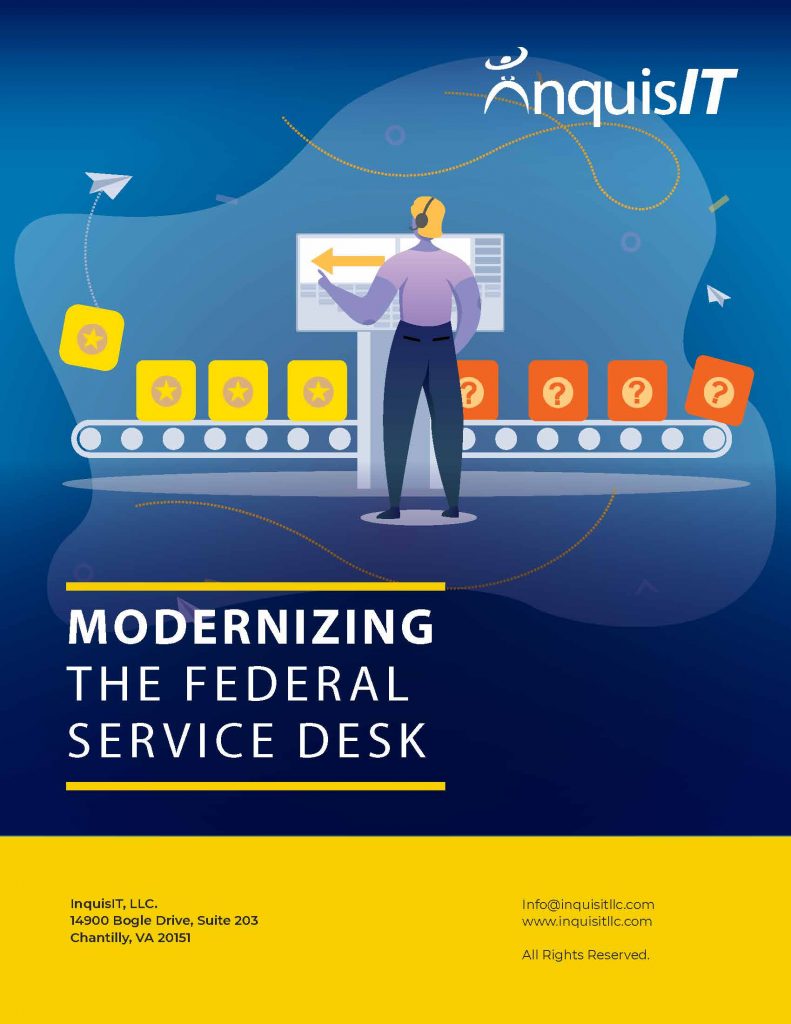 ---
Shift-Left is a strategy to drive common Help Desk issues towards lower tiers through knowledge sharing, IT modernization, and refining customer experience.
---
What can modernization do for end-users:
A password reset that would previously require a call to the Service Desk can now be performed by users themselves through web-based service portals and involve no human interaction.
AI Chat Bots powered by massive knowledge databases can solve problems that previously required troubleshooting from a service technician.
Applications and IT infrastructure that were previously built, hosted and maintained on-premises have been shifted off-premises to the cloud with the emergence of SaaS and PaaS.
BYOD moves issuance and management of mobile devices to users; currently, over 70 percent of organizations currently have some sort of BYOD policy in place.
Access to user support portals and knowledge bases offer an alternative to waiting on-hold or checking email to see if a technician has responded to your inquiry.