Managed Services for the Federal Customer
Federal CIOs and other IT Leaders have expressed an increasing interest in Managed Services for their agencies. But just like we saw in cyber, lots of companies will say "Of course we do managed services!" but only a few have a clear, proven, actionable plan and framework available to implement today.
InquisIT brings the Federal government service offerings with defined price ranges to help you transition forward and know what you're getting into.
Understanding all Federal agencies are different, our team will provide a full quote after a Discovery Session with defined SLAs and a risk-managed transition approach, so you can actually weigh the options and see if Managed Services are right for your agency.
Managed Services can Improve Security and Remote Work Capabilities
The Federal IT landscape is always changing, and today that change is accelerating. In addition to new technologies, cyber threats, user expectations, and a need to focus on data, the work environment has wholly evolved.
Federal Agencies are more motivated now than ever to implement robust telework solutions, assure users have all technology assets needed, and drive costs down through consolidations, real estate reductions, and scale.
Managed Services is a tool that should be in consideration to aid in these goals. By partnering with InquisIT for Managed IT Service, your agency can: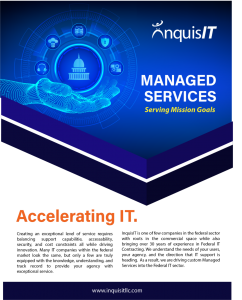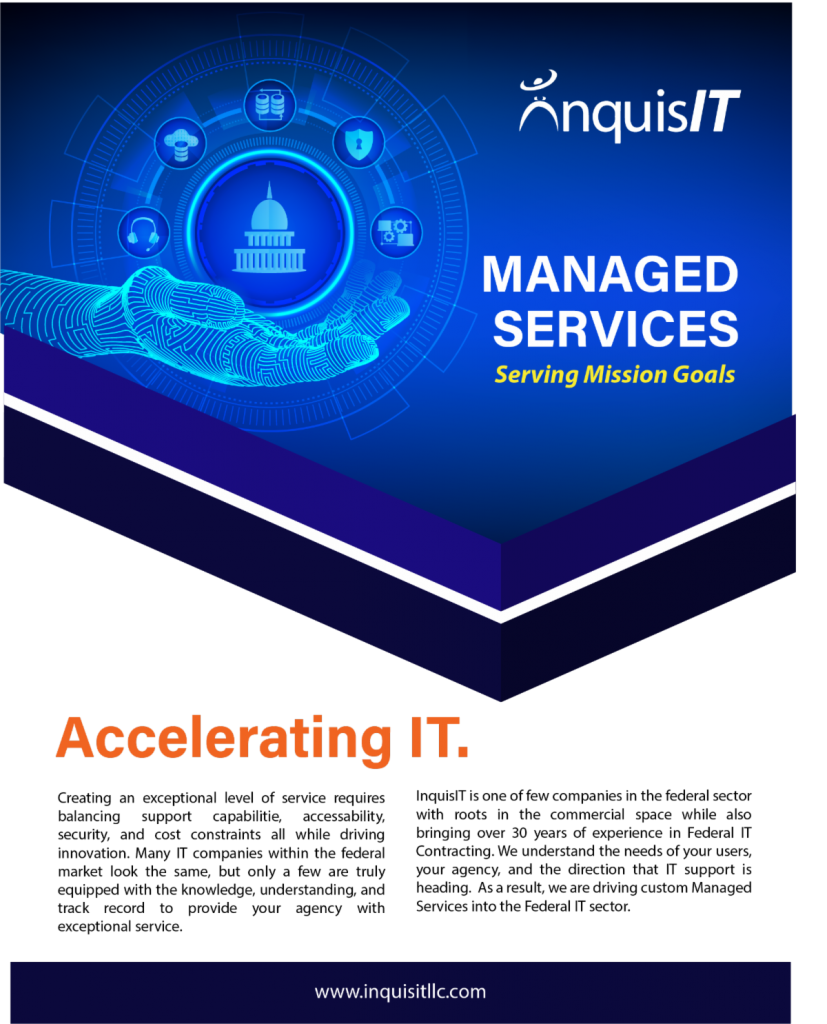 Free up your team to focus on actual mission priorities
Receive predictable costs and performance metrics
Build in elasticity and scale
Have access to short-term experts for projects
Be better poised to focus on data and data utilization
Maximize reliable remote work capability
---